Transportation to ARENA BERLIN
We recommend to travel within Berlin by bike or public transport!
Subway: Take the line U1 or U3 to the subway station Schlesisches Tor. From there it is about a 12 min walk. From the subway station Warschauer Str. (U1,U3) it is about a 19 min walk.
Streetcar: Take streetcar line M10 to S+U Warschauer Str. The streetcar stop Warschauer Str. is 1.15km away, about 15 min walk.
S-Bahn: With the lines S41/S42/S9/S8/S85 to the S-Bahn station Treptower Park. From there it is about 800 meters to the location, about 11 min walk. The S Warschauer Str. (S9/S3/S5/S7/S75) is 1.7km away, 23 min walk.
Bus: Take the bus lines 165, 265 and M43 to the bus stops Heckmannufer or Eichenstr./Puschkinallee. From the bus stop Heckmannufer it is a 3 min walk, Eichenstr./Puschkinallee is a 5 min walk.
By bike: We will provide bicycle parking.
By car: Parking garage (public parking) I Parking lot (public parking, few parking spaces)
By cab: Due to the closure of Eichenstraße for cars due to construction work, we recommend to drive to Arena Berlin via Martin-Hoffmann-Straße.
By train: Take the FEX, RE1, RE7 trains to Ostkreuz S-Bahn station. Take national trains to Ostbahnhof or Hauptbahnhof. From there, take the S-Bahn (S9/S3/S5/S7/S75) to Treptower Park S-Bahn station.
Travel with Deutsche Bahn to the Future of Festivals
Deutsche Bahn is offering all participants special conditions for a relaxed and climate-friendly journey to and from the Future of Festivals 2022. The DB event tickets include a "+City-Ticket" for a connecting journey by public transport from the arrival station in Berlin to the
event location and are valid for travel within Germany from/to Berlin in the period from Wednesday 23rd to Monday 28th November 2022.
The following conditions apply:
One-way ticket with train connection in 1st class 80,90 € or in 2nd class 49,50 € (Only while stocks last)
One-way trip without train connection in 1st class 98,90€ or in 2nd class 67,50 €.
Note: A valid participation document (ticket) must be carried for the use of DB event tickets.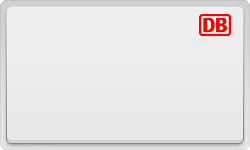 Book your journey to Future of Festivals 2023 now!
You can find the terms and conditions of Deutsche Bahn here.